HEALTH IN YOUR HANDS

---
This column introduces various Traditional Chinese approaches toward the self-treatment of common health problems. These problems will include subjects such as headaches, common colds, constipation, good diet, and other topics of interest.

If you have any topics you wish to address, feel free to e-mail John Kang.


---
The Sitting Month: Chinese Approach to Post-Partum Care
Although the significant physiological changes of pregnancy and childbirth are all natural processes for which a woman is built to endure, both the mental and physical strains require a period of rest and recovery. MORE....


---
Harmonizing Menopause: A Chinese Medical Understanding
As we age, our Yin and Blood tend to decline. When cold Yin fluids wane faster than hot Yang energy, then our bodies will become relatively hotter. MORE....




---
Ubiquitous Headache
Regardless of severity or frequency, probably everyone on this planet has had a headache at one time or another... MORE....




---
Spring In Your Step
Celebrating his control over his environment through technology, modern man has unfortunately forgotten how to live in harmony with the natural world... MORE....
---
Stomachheat: Gastritis, Colitis, Bad Breath, and more
Modern medical science has classified a wide variety of digestive diseases related to inflammation, based upon the location of the problem and the actual pathological process which caused it. However, Traditional Chinese Medicine MORE....
...




---
Treat Diarrhea with Chinese Medicine
Diarrhea always seems to strike at the most inopportune times, when you are far away from restroom facilities, or in the middle of a big party. MORE....



---
Chinese Advice for Winter
While modern man celebrates his control over his environment through technologies such as air conditioning and electric lighting, the ancient Chinese understood that we must live in harmony with the natural world in order to maintain optimal health. MORE....


---
Beating Stress
Chinese Medicine and Stress Relief
Stress is nothing new, being part of the human experience since before the dawn of history...MORE....


---
Healthy Diet, Chinese Style
The cliche "you are what you eat" seems to cross cultural boundaries, thereby suggesting a universal acceptance of the wisdom of a good diet. MORE....


---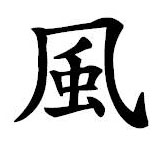 Beating the Common Cold
with Chinese Medicine
Despite having pestered mankind since we first stepped out of the primordial soup, the common cold still has no cure. However, if detected early, Traditional Chinese Medicine (TCM) has several means of dealing with it quickly. MORE....


---
Unclog Your Plumbing
Chinese Medicine for Chronic Constipation
Manifesting as difficulty passing stools and/or going several days without a bowel movement, constipation is so common in America that few people recognize it as a disorder... MORE....


---
East vs. West
A comparison of views about acupuncture
While acupuncture is gradually gaining acceptance in the United States, there remains a widespread belief that it and other so-called alternative modalities amount to nothing more than pseudo-science... MORE....
DISCLAIMER: This column is for information purposes only. To address a specific disorder, we recommend visiting a professional healthcare provider.