ACUPUNCTURE TREATMENT

---
John Kang began learning acupuncture during his apprenticeship with Dr. Betty Lung in Taiwan starting in 1995. He went on to receive a Masters Degree in Traditional Chinese Medicine from the Meiji College of Oriental Medicine (now AIMC), and interned in China and Japan for post-graduate studies. He also learned The Balance Method from Dr. Richard Tan and his apprentices.

John has been in practice in Richmond since 2003. He performs regular acupuncture at Richmond Acupuncture and Wellness and community-style acupuncture at the Traditional Asian Health Center.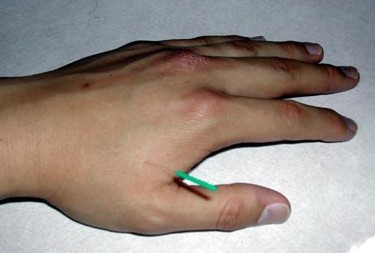 Treatments consist of an extensive interview (especially on the initial visit) and a treatment of about 20 to 45 minutes. If needed or desired by the patient, we will also provide an herbal prescription as well as nutritional counseling. Expect an initial appointment to last about 1 hour and 15 minutes; follow-ups about 45 minutes.
Treatments are considered to be a partnership between practitioner and patient. A good communication and and cooperative working rapport are essential for obtaining the best results.
FAQ
What should I wear to a treatment?
Loose clothes that allow easy access to your arms and legs. If you require needling on your back, abdomen, or chest, we will provide towels to serve as blankets to keep you warm.
How long will each appointment last?
Set aside one hour for the interview, treatment, and counseling session.
How early should I arrive?
PLEASE BE ON TIME. We offer a grace period of 15 minutes. Past that time will be considered a late cancellation. Before your first visit, please arrive 15 minutes beforehand to fill out paperwork.
Do you have a cancellation policy?
Yes. Please cancel at least 24 hours in advance. Full payment will be expected for late cancellations.